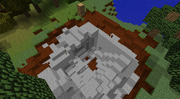 what is this?
This is a basic landmine design. It can be used for traps, or as a defense against mobs and other players.
materials required
! depicts a required object
Tnt (!)
pressure plates or trip wire
shovel or pickaxe to quickly shift the ground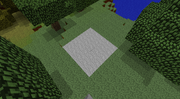 method
1. Dig a 3x3x4 pit. (this can also be 2x2x4 or 1x1x3, or any size you want,
as long as you have the resources)
2. Fill it with a 3x3x3 cube of tnt, with stone on top.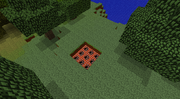 3. Place a pressure plate in the middle.
4. Replace some of the surrounding area  to disguise the landmine.
Tips and tricks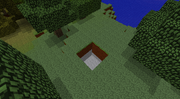 use these in dark dungeons to trick other players!
NEVER put these near your structures; Tnt is a powerful explosive and can obliterate it!
another trick is to wire these to trapped chests, to trick a player into a fake house, thinking he is stealing treasure, but he is blown up him self!
Ad blocker interference detected!
Wikia is a free-to-use site that makes money from advertising. We have a modified experience for viewers using ad blockers

Wikia is not accessible if you've made further modifications. Remove the custom ad blocker rule(s) and the page will load as expected.